The Scottish Laird Land Pack
The Scottish land plots have truly spectacular views over the Firth of Forth.
To the north you can see beautiful Ochil Hills
To the west is the Wallace Monument at Stirling - a memorial to the Scottish patriot William Wallace, better known as "Braveheart".
To the south is the Firth of Forth, from Stirling to Edinburgh
Towards the east is the world famous Forth Bridge, and beyond that Edinburgh Castle.
Scottish History
The whole area is steeped in Scottish history. For example, a few minutes' drive from Bandrum is Dunfermline, where you will find the grave of Robert the Bruce, Scottish patiot victor of the battle of Bannockburn.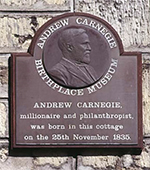 Andrew Carnegie Born in Dunfermline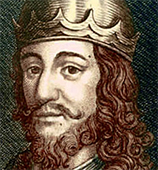 Robert the Bruce. His tomb is in Dunfermline Abbey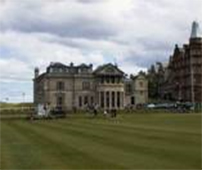 St Andrews Golf Club
Photos of the Land
Below are a few photos to give you a taste of how beautiful our land is.